Over 25 Years of Experience
Hammer Drilling LLC has the personnel, skills, and equipment to complete Monitoring Well Installations, Soil Borings, Soil/Groundwater Sampling, Chemical and Bio-Augmentation Technology Injections, Domestic Well and Pump Repairs and Soil Excavation.
Our New Jersey licensed personnel are OSHA Certified and have over 25-years of experience providing services to homeowners and businesses ranging from commercial properties such as gas stations and dry cleaners to large industrial properties throughout New Jersey.
We specialize in overburden (above bedrock) environmental drilling utilizing compact equipment. Our team has the technological expertise and knowledge of New Jersey regulations that is required to ensure that your project is completed successfully, safely, and efficiently.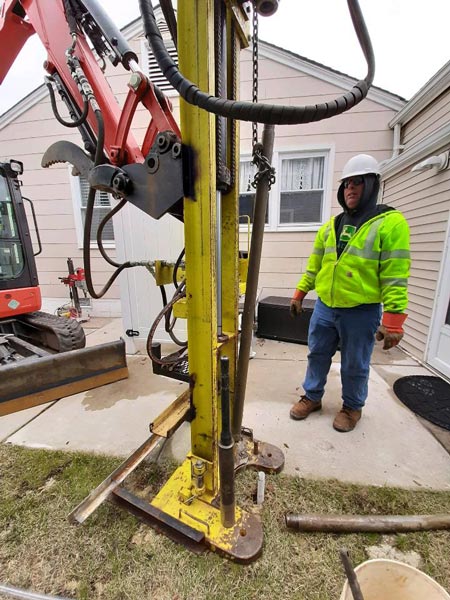 Call Hammer Drilling Today!
800.555.1212